Splashing Our Way Into Pop Culture
Mamba
Challenge. To build brand awareness for CPG brand Mamba by finding a place amidst pop culture.

Insight. To connect to our core demographic, we needed to position ourselves as a brand that plays an active roll in pop-culture both in the physical and digital / social space.

The Process: We built out personas of Mamba's audience to better understand their key interests and passions. Our fan's love for pop-culture was reflected through their fandom for movies, television shows and video games.

We knew there was no better place to reach our fans than at San Diego Comic-Con, one of the largest cultural gatherings in the world. By playing a meaningful role in the event, Mamba has an opportunity to build brand love by connecting with what matters most to the core demographic.

What We Made. We created a custom game for Mamba, Super Mamba World that we launched at San Diego Comic-Con through our own event Mamba-Con. The campaign garnered over 50.5 million impressions for the brand, and drove over 110 thousand engagements.
Screen Shot 2021-04-13 at 4.07.36 PM
We rented out a space on 5th and Broadway and built our very own event. Visitors took an adventure through Mamba World by playing our game with classic controllers.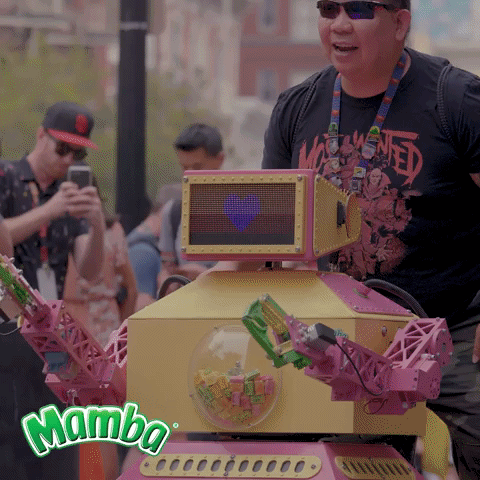 The Social Activation - a minion takeover.
As the first step in the game's digital launch, we executed a takeover of Mamba's social channels, where the villains from the game were front and center. The brand's normally colorful page was juxtaposed with graphics featuring the game's foes. Our fans were captivated by the change, and flooded our social commentary and inboxes with theories about what could be happening.

Super Mamba World, the game.